Stainless Steel & Aluminium Fabricators
We are Arclight Engineering and we specialise in aluminium and stainless steel fabrication. We have undertaken work for many industry types.

We provide a stainless steel fabrication service in all grades of stainless in any size and design.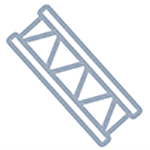 We have a dedicated aluminium fabrication facility to create simple to complex aluminium components and structures.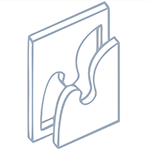 We offer a custom sheet metal fabrication service including CNC punching forming welding etc.

We offer architectural metalwork, manufacture and installation of bespoke decorative structures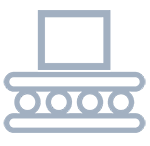 Conveyor design, manufacture and installation is one of our prime areas of expertise. Systems for food production or warehouses.

Arclight manufacture machine guard fencing and other safety guards in many different materials.
Engineering Excellence
Our highly skilled and experienced engineers have the capability to design, manufacture and install.
The Latest Technology
Within our work we utilise the very latest CNC production techniques.
High Quality Installation Management
When it comes to on-site installation we excel and provide the highest standard of customer care.
No Project Too Big Or Too Small
Arclight Engineering offer several metal fabrication services including stainless steel, aluminium and sheet metals as well as design and installation of the above and much more.
We like to feel that we are much more than your average fabrication workshop as we have designed built and installed so very complex projects such as some very tricky conveyor systems.
Our skilled team like a challenge and will rise to any problem solving task that is thrown their way but will alternatively approach more traditional work with the same passion and attention to detail.
Arclight are not a one trick pony and our company will take care of all your metal fabrication needs from under one roof and from start to finish.
We've Been Building Conveyors For Over 20 years
We pride ourselves on our capable team with a wealth of knowledge and background in engineering of conveyors allowing us to supply robust cost effective solutions.
"Very impressed with the team at Arclight nothing seems to much trouble for them and they are always coming up with much more improved ways of doing things. "
"Would highly recommend. The conveyor works great. Measured, made and fitted quickly. Would definitely only use this company for any other work. Thankyou."
"Very thorough from beginning to end. Amazing job guys tip-top."